Lavaux & Lake Léman
La Paudèze lies at the heart of an exceptional winegrowing region, with breathtaking landscapes inviting discovery and tours.
Walks along vineyard paths, trips on a little train among the vines, winery visits and wine tastings, swims in Lake Léman, boat cruises, discovering the Vaud canton or even the rest of Switzerland – the possibilities from this particularly well communicated municipality are endless.
Beyond the famous vines of Lavaux, Lake Léman, the largest freshwater lake in Europe, is also worth a visit. Léman has inspired many artists over the centuries: painters, poets and writers. It creates a charming landscape and invites romanticism. The local people often swim there, have barbecues on its shores and do all kinds of water activities: boat cruises, sailing, jet skiing, wakeboarding, paddle surfing and pedalo hire.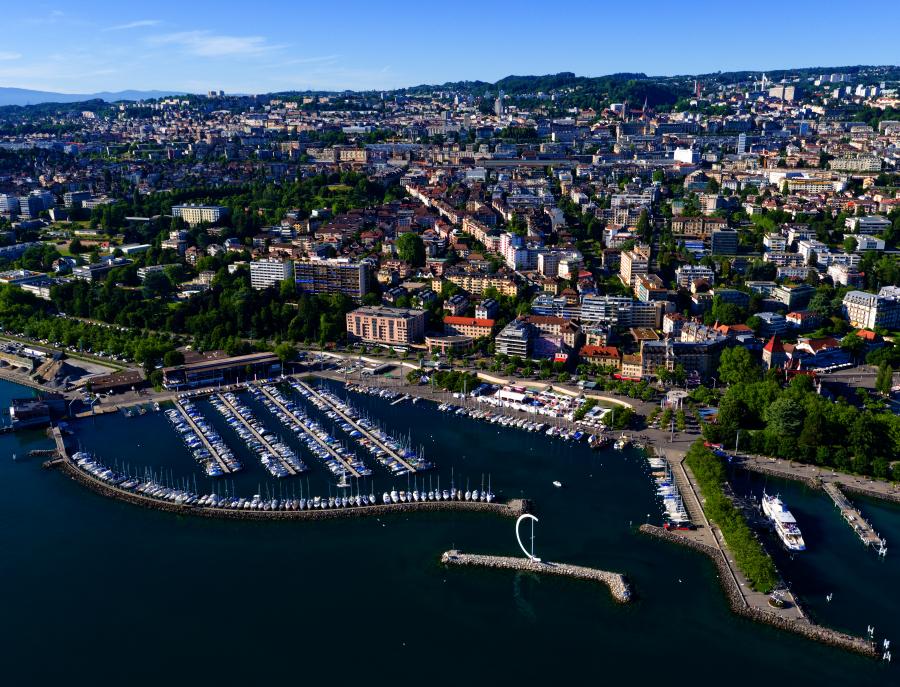 The Alps
In winter, the shores are covered with snow and ice, offering a fairytale landscape, and the Christmas markets, particularly in Montreux, are a chance to discover the wonders of district and the work of the region's craftspeople. The Alps are just a few kilometres away, the Vaud countryside is even nearer, and trips to Montreux, Vevey, Geneva, Fribourg, Neuchâtel, Sion and other towns are extremely easy on the excellent public transport network.